" I've designed websites, created content, and helped my clients achieve their online goals since 2004. "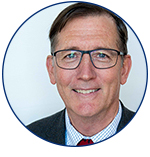 Michael Is Fantastic To Work With
Yes, Michael is a highly skilled website designer - the site he built for our nonprofit looks fantastic, and the navigation is logical for the visitors to our site. Just as important as his web designer skills, however, are his skills in working and communicating with you on building a site that works and looks great. Michael spoke to us in non-technical terms (or explained the technical terms to us when we needed to know them), and is just a great communicator in general - something you don't find every day. If you're looking for someone to help you build a great site and to enjoy the process, look no further.
— Gerald Schneider, Visalia Rotary Community Foundation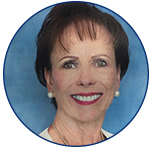 The Thought of Building a Website Is Daunting...
...but, it is not so if you work with Michael. Under the guidance of Michael, we were able to take little steps and we reached the goal line with an amazing site. Michael is a great communicator and was able to take the geek language out of our conversations and made it very easy for us to follow his lead.  He is very organized, and articulate.  He would follow up with great notes and met our deadlines and fulfilled his commitment to us to give us a site that was easy for us to manage and maintain.  Thank you very much for the learning experience and for our great website.
— Dru Quesnoy, Visalia Rotary Community Foundation
Michael Is Experienced And Dependable
I have had an excellent experience using Michael Penner of FlexTech Media in both the development and maintenance of my company's website. He has been very dependable and continues to be a valuable resource in our online activity. I would highly recommend his services.
— John Ellsworth, President, Success Strategies, Inc.
Websites Designed For People
FlexTech Media provides Content Management System (CMS) training for content managers, personalized technical support, and proactive security approaches for keeping your website safe. FlexTech Media is here to help long after the web design work is over.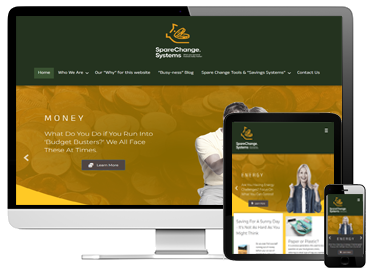 Sparechange.systems is a custom designed website built for blogging and e-commerce. The website's product offering are PDF downloads that contain financial guidance content. The brainchild of John and Judy Ellsworth, this website divides its content across three major categories of time, money, and energy.
The design came out of numerous conversations and ideas I had while consulting with the Ellsworths, and it was clear they wanted a fiscally conservative look with a modern edge.